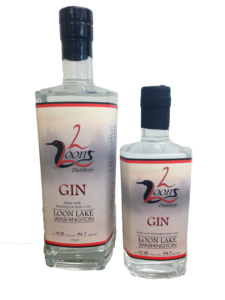 Crisp and refreshing. 2 Loons Distillery Gin is crafted with juniper berries and select fresh botanicals to create a clean drinking Gin.
It makes a wonderful martini or Gin and Tonic!  But don't be afraid to try a new mixer. You'll be surprised how versatile this spirit is.
All of our products are hand crafted and in limited quantities. Please contact us to learn about our current availability.
Need a drink idea? Browse our gin recipes.