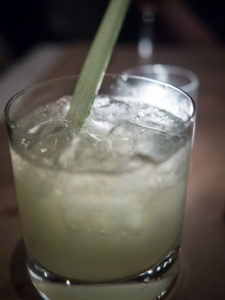 2 ounces 2 Loons Distillery Gin
1 ounce fresh lime juice
1 ounce simple syrup
Cucumber or lime wedge, for garnish
Fill a cocktail shaker with ice and pour in the gin, lime juice, and simple syrup. Stir vigorously or shake until chilled.
Strain into a chilled martini glass, or strain over a rocks glass filled with ice, depending on preference. Garnish with the cucumber or lime and serve immediately.
You can also try muddling cilantro or basil in for a different taste!