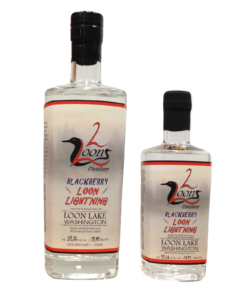 A spirit that's warm and sweet. The first whiff of our Blackberry Loon Lightning will have you hooked. This smooth spirit will remind you of the taste of blackberries on a warm summer's day. The long finish will keep you coming back for more!
Made from 100% Washington sweet corn
No sugar added
Easy to drink on the rocks or with seltzer or lemonade
All of our products are hand crafted and in limited quantities. Please contact us to learn about our current availability.
Need a drink idea? Browse our Blackberry Loon Lightning recipes.