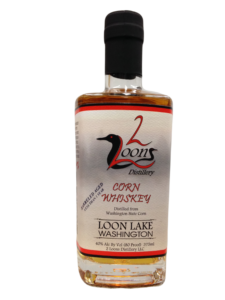 Our Aged Corn Whiskey was aged in a toasted American Oak barrel.  This unique aging process produces a smooth spirit with notes of vanilla and caramel. The finish is long and smooth, and will surely have you coming back for more.
Made from 100% Washington corn
Barrel-aged in Toasted American Oak barrel under 1 year
All of our products are hand crafted and in limited quantities. Please contact us to learn about our current availability.
Need a drink idea? Browse our whiskey recipes.